About Us

Hi, my name is Gaylene, nice to meet you!
I am the owner and author of www.natural-herbal-skin-care.com
Before telling you a little more about us, I would like to officially welcome you to our site. We are grateful you found us, so please, soak up all the free knowledge that you can. That's what we are here for, Enjoy!
What is responsible for the passion I have today?
As the child of old school Jamaican parents, I was raised on natural herbal remedies. At a very young age I learned that just about all ailments could be treated naturally with plants.
Having children of my own really made me realize how fortunate I am to have this knowledge. It is now my duty to share the importance of these remedies, not only with my kids but with anyone willing to learn about them.

Over the years, being educated as a herbalist has reinforced my desire to share this information with friends, family and anyone else that is interested in discovering Mother Nature's secrets.
Having had eczema, skin allergies and oily skin most of my life, I was determined to find natural relief - and I did. Soon after, I was getting requests to find natural treatments for all kinds of ailments, success followed every time :-)
This lifetime of knowledge eventually lead to creating 100% all natural herbal skin care products for those with various skin disorders as as well as for those who just want to be healthy.
Having the knowledge to make a healthy choice is priceless, unfortunately the knowledge is not out there BUT we all have the resources to change that...
Thank you for your time and have a safe and healthy day!
Three Little Birds Natural Herbal Skin Care
---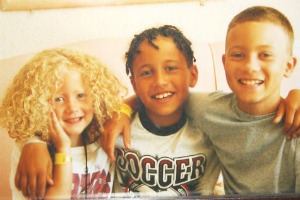 ---
Return From About Us to Natural Herbal Skin Care
---