Why should we use
Pure and Natural Soap?

Pure and natural soap cleanses the body, hair and scalp without the dangers of toxins being absorbed into the bloodstream or into the environment.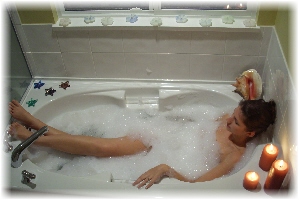 Natural soap contains glycerin, a gentle humectant that actually attracts moisture to the skin. It's silky texture is quite noticeable both on the bar and on the skin.
Another great benefit to using pure and natural soap is relief for those who suffer from skin ailments such as psoriasis or eczema. As many ailments are triggered by the artificial ingredients found in common soaps.
If a skin condition is present one of the first recommendations that doctors make is to stop using common soap, and use a gentler cleanser.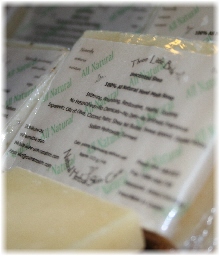 100% handmade natural soap is the gentler cleanser.
We do not all react in the same way to the same bar of soap. While most people are aware that dairy products can affect some individuals, very few people stop to think that the soap they are using could be the reason for their skin problems.
When mass production and profits are a priority over skin health and the environment, the consumer never benefits.
Natural soap making consists of high quality ingredients that cleanse and conditions the skin. Being biodegradable is an added bonus, keeping our lakes and streams chemical free.
Pleasing Mother Nature at the same time as promoting healthier skin care creates a win win situation.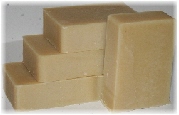 Those of us who use handmade natural soap notice the dramatic improvement with regular use, the skin becoming softer and suppler, and the unpleasant effects of various conditions greatly relieved, or disappear altogether.
100% pure and natural soap will contain no chemicals, no preservatives, no perfumes, no synthetic fragrances, no dyes, no minerals or synthetic colouring.
The oils used are from vegetables, not animal fats. Natural scents derived from essential oils (natural fragrance extracted from plants).
Natural colourants are obtained from plant materials (spices, seeds, flowers) and clays. Flowers, herbs and flours are added to enrich the quality, as well as the texture.
Because there are no restrictions on the word "natural" in marketing, advertising as a natural product can be misleading.
Make sure to read ingredients lists to ensure high quality ingredients are in fact in the product.
Have you ever wondered how to make natural soap?
Check out the above link to find out what soap is and how it comes to be.
The saponification process really is quite fascinating.

---
Return from Pure and Natural Soap to Natural Herbal Skin Care
---