Finally, You Found It!
The Best Natural Diaper Rash Treatment Available
Fortunately, you have found the finest natural diaper rash treatment, right here at your fingertips.
It is no accident that you have ended up on this website, so please, for your babe's sake take a moment to skim through these pages and take advantage of the following information.

If your personal choice includes being blessed with the absolute best and healthiest natural baby skin care, congratulations!
Your baby's introduction to a healthier lifestyle is a great way to preserve, maintain and protect his or her fresh new skin.

Don't panic! A diaper rash is one of the most common rashes that develop throughout the time a baby spends in diapers.

Typically, this is a harmless rash that affects most babies at one time or another and is normally something they grow out of. You will also be happy to know that it can be prevented.
Remember, it is not unusual but just because it is common doesn't mean it should be acceptable.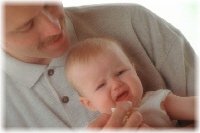 This condition can become severe, being very painful and stressful for the baby.
So it is imperative to treat it right away, preferably with a natural diaper rash treatment.
---
My Baby Has A Diaper Rash, What Should I Do?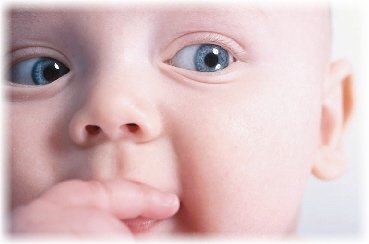 "First Things First"

Recognize and eliminate the cause for the baby's rash and bring quick and effective relief from the symptoms. That sounds easy enough, right!?

For the most part, exposure to urine and heat is an obvious explanation for this type of skin irritation, only to be further aggravated by the friction and chafing that results from wearing a diaper.
What Are The Symptoms Of Diaper Rash?


Bright red and sore diaper area
Scaly patches
Swelling
Irritation
Tenderness
A fishy odor
Red rash around the anus
Red irritated skin in the creases of the groin area and leg
If the rash becomes infected, pus filled blisters can develop


What Triggers Diaper Rash?

A bacterial or yeast infection
Wearing wet or soiled diapers for long periods of time
Skin getting overheated
Use of wipes, soaps, lotions, laundry detergents and new clothing that contain unhealthy chemicals, these items can also further irritate already sore skin
Allergies
Certain foods - especially those that do not digest easily, such as citrus fruits, raisins, peas etc.
Diarrhea or frequent bowel movements
Teething
Antibiotics
Reaction to ingredients in disposable diapers

---
Prevention And Treatment With Natural Remedies For Diaper Rash Come Hand In Hand
Changing diapers frequently would be the key here. Do so as soon as possible after they are soiled and avoid using plastic pants.

Cleanse the skin gently using a natural soap, thoroughly removing any urine or feces, making sure you get in between the folds as well. Using a cotton cloth would be ideal.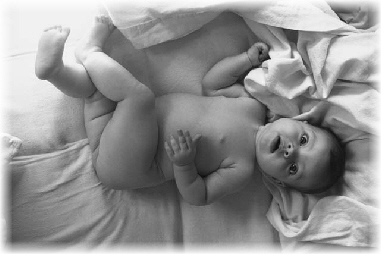 Ensure the area is completely dry.
Let air dry as often as possible and remove diaper on a regular basis so the air can assist in the healing process.
In order to avoid needing a natural diaper rash treatment, apply either a non petroleum jelly, cream or a diaper salve to serve as a protective barrier between the skin and the diaper.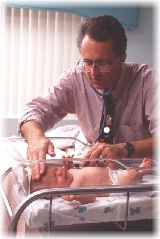 Refrain from rubbing when washing, instead gently pat clean and lightly pat dry.

A bacterial or yeast infection may be treated with antibiotics or an anti fungal at the suggestion of your medical professional.
Recommended Natural Ingredients For Treating This Condition

Working together in unison, the soothing, healing and softening properties of the following ingredients in this natural diaper rash treatment not only protects but gives quick relief to the delicate and sensitive skin of your little one. Making everyone happy!

Virgin Olive Oil, Hempseed Oil, Avocado Oil, Unrefined Beeswax, Cocoa Butter, Shea Nut Butter, Sunflower Oil, Vitamin E, Calendula; Chamomile Essential Oil and Lavender Essential Oil.

This unique and extraordinary 100% all natural formula is perfectly safe and extremely gentle, healing at the same time as forming a barrier to keep waste away from baby's skin. You might be surprised to learn that this natural diaper rash treatment works on cradle cap too.
Once you try this creation, you will be shouting from the rooftops, sharing with friends and best of all never having to search for diaper rash remedies again.

If you are looking for a gift that makes a difference and says you care, consider contributing to the healthiness that in turn gives happiness to mamma, baby and Mother Nature all at the same time.

If you are not able to purchase the Three Little Birds' Natural Baby Rash Salve check out alternatives on the baby skin care recipe's page. You will be happy to know that these recipes and diaper rash remedies can be made from the comfort and convenience of your own home.

A soothing oatmeal bath can bring relief as well as using a talc free powder to absorb any moisture.

The health of the little bundle of joy in your life and the health of our planet is placed in our hands and should not be taken for granted.

The future of both is dependent on each other and the future is dependent on the choices we make today.

We sincerely want what is best for the special baby in your life because as devoted parents, grandparents, aunts, uncles, brothers, sisters, caregivers from all walks of life, all races, and all religions - Have this one thing in common; we all want what is best for our best.
---
Wishing you the very best on your amazing journey and hoping you enjoy the captivating ride that this new life will be taking you on!
---
From Natural Diaper Rash Treatment to Natural Herbal Skin Care
---